The world is a big place with many different places to live and visit. While some areas of the world are considered more dangerous than others, there is no place on earth that can be considered completely safe. There are some parts of the world, however, that are far more dangerous than others. There are many dangerous places in the world, and each person's list of the most dangerous would likely be different. Some of the most dangerous places are developing countries where there is a lot of violence and poverty. Others are in areas with natural disasters, such as earthquakes or hurricanes. And still, others are in locations with active wars or terrorist threats. It is important to remember that danger can be found anywhere, at any time. After writing the Most Dangerous Hiking Trails. We thought we should write Most Dangerous places as well. In this article, we will take a look at the most dangerous places in the world and what makes them so dangerous.
Death Valley: California USA
Death Valley, California is located in the Mojave Desert and is known as one of the most dangerous tourist destinations in the world. The combination of extreme temperatures and dangerous wildlife makes Death Valley a place where visitors need to be cautious and it is often very windy. The highest recorded temperature in Death Valley was 134 degrees Fahrenheit, making it one of the hottest places on Earth.
There are few trees or other sources of shade, so it can be difficult to survive in the heat. Many people have become lost or died in Death Valley National Park. In addition to the extreme heat, Death Valley is also home to rattlesnakes, scorpions, and black widow spiders. Visitors should always be aware of their surroundings and take precautions when travelling in this area.
The Danakil Desert: Ethiopia
The Danakil Desert is a place like no other on Earth. It is located in the Afar Region of Ethiopia and is considered one of the most dangerous tourist destinations in the world. The average annual temperature is over 120 degrees Fahrenheit, and there are several lakes of acid. The desert is also home to several active volcanoes, including Erta Ale, which is one of the most active volcanoes in the world. The desert is also prone to earthquakes and other natural disasters. Despite the dangers, the Danakil Desert is a popular tourist destination for those looking for an adventure, thanks to its unique landscape and colorful salt lakes. Visitors should be aware of the dangers present in the desert, including extreme temperatures, unpredictable weather, and earthquakes.
Pripyat City: Ukraine
Since the 1986 Chernobyl nuclear disaster, the abandoned city of Pripyat has been a notorious tourist destination for those seeking to get a glimpse of the macabre. What was once a thriving town of 50,000 people is now a ghost town, its streets, and buildings left to decay and be reclaimed by nature after its residents were hastily evacuated following the disaster. 
Pripyat is located just a few kilometers from the Chernobyl nuclear power plant, and radiation levels are still dangerously high in some areas, so visitors should exercise caution when exploring the city. This town is now considered one of the most dangerous places on earth. However, for those who are brave enough to venture into this eerily abandoned place, Pripyat offers a unique glimpse into life before and after a nuclear disaster. Visitors can explore the empty streets and schools, and even visit the abandoned amusement park, which is now covered in overgrown vegetation.
Mount Everest: Nepal
Mount Everest 29,029 feet (8,849 meters), located in the Himalayas, is the tallest peak in the world and is a popular tourist destination. However, it is also one of the most dangerous places on Earth. The mountain has high altitudes, low oxygen levels, and freezing temperatures, which can make it difficult for climbers to breathe and can lead to frostbite. Despite these challenges, more than 4,000 people have reached the summit. 
It can take days or even weeks to reach the summit of Everest. In addition, the weather conditions on Mount Everest can change quickly and unexpectedly, resulting in treacherous conditions. There have been numerous fatalities on Mount Everest, including both climbers and Sherpas. In recent years, there has been an increase in the number of tourists attempting to climb Mount Everest, which has resulted in more accidents and fatalities.
Hawaii Volcano Tours: USA
Many people think of Hawaii as a tropical paradise, with beautiful beaches and lush vegetation. However, the state is also home to several active volcanoes, including Kilauea, which has been erupting continuously since 1983. The Hawaiian Volcano Observatory (HVO) offers tours of Kilauea and other volcanoes in the state, providing visitors with a unique opportunity to see these awe-inspiring natural wonders up close.
Despite being one of the most dangerous tourist destinations in the world, Hawaii's volcanoes continue to attract visitors from all over the globe. One of the most popular destinations is Devil's Golf Course in Death Valley National Park. This area is known for its jagged rock formations and extreme temperatures – on a hot day, the ground can reach up to 140 degrees Fahrenheit. The HVO warns that conditions on the volcano can change rapidly and without warning, so it is important to heed all safety instructions from park rangers.
Lake Natron: Tanzania
Lake Natron is a salt and soda lake in the Arusha Region of northern Tanzania. The lake is close to the Kenyan border and lies at the bottom of the Great Rift Valley. The lake is about 75 km long and is the primary source of the River Nile. The lake has no outlets and therefore dries up entirely during the dry season from October to May. It is also a tourist destination, although it is considered one of the most dangerous places on earth.
The lake is highly caustic, with a pH of around 10.5, and can cause severe skin burns, eye damage, and even death. The lake has a high concentration of caustic soda, making it unsafe for swimming, boating, or other water activities. The lake's extreme environment also supports very few forms of life, meaning that any creature that enters the lake is likely to die. Despite its dangers, Lake Natron is an important habitat for a variety of animals. The mineral-rich waters are host to a large population of flamingos, who depend on the lake for their food and nesting grounds. Despite the dangers, Lake Natron remains a popular tourist destination for those looking to experience its unique and hostile environment.
Darvaza Gas Crater: Turkmenistan
The Darvaza gas crater, also known as the Door to Hell, is a large, flaming pit in Turkmenistan that was created when Soviet geologists were drilling for natural gas in 1971. It is a 35-meter-wide and 70-meter-deep man-made crater located in the Karakum Desert of Turkmenistan. The ground beneath the drilling rig collapsed, and the rig fell into the crater, releasing poisonous gases. To prevent the gas from spreading to nearby villages, the geologists lit the pit on fire, and it has been burning ever since.
The Darvaza gas crater is a popular tourist destination because of its unusual appearance and alleged connection to Hell. And also it is also one of the most dangerous tourist destinations in the world. The heat from the burning methane gas is so intense that it can easily cause burns, and there is also a risk of being suffocated by the fumes. Some people believe that the heat from the fire is so intense that it is impossible to survive near it, and that anyone who gets too close will be dragged down to Hell. Others claim that the crater is home to supernatural creatures that can kill you with just a glance.
Oymyakon: Siberia
Oymyakon in Siberia is often called the coldest inhabited place on Earth, with temperatures that can routinely dip below -60 degrees Fahrenheit. This village is located in the Russian republic. Oymyakon is the most remote village on the planet. Keep in mind though that it is a very dangerous place to visit – even locals have been known to die from exposure. The average winter temperature is a bone-chilling -58 degrees Fahrenheit! It is a dangerous tourist destination for anyone not prepared for extreme conditions.
Despite the challenging conditions, Oymyakon has become a popular tourist destination in recent years. Visitors come to experience its extreme cold and also to see the village's historic buildings, which are some of the oldest in the world, and witness firsthand the extreme cold that only a place like Oymyakon can offer.
Mount Washington: USA
Mount Washington, located in the White Mountain National Forest of New Hampshire, is a dangerous tourist destination. The highest peak in the Northeastern United States, Mount Washington is known for its extreme weather conditions and fast winds. Every year, tourists flock to the summit of Mount Washington in New Hampshire to experience the fastest winds on the surface of the Earth. These winds can reach speeds of up to 231 miles per hour, which can make for a very dangerous tourist destination. 
In addition to the high winds, Mount Washington is also prone to freezing temperatures and heavy snowfall. The weather on Mount Washington can change rapidly. Visitors are urged to take caution when traveling to this summit, as even experienced hikers can find themselves in danger if they're not prepared for the extreme conditions.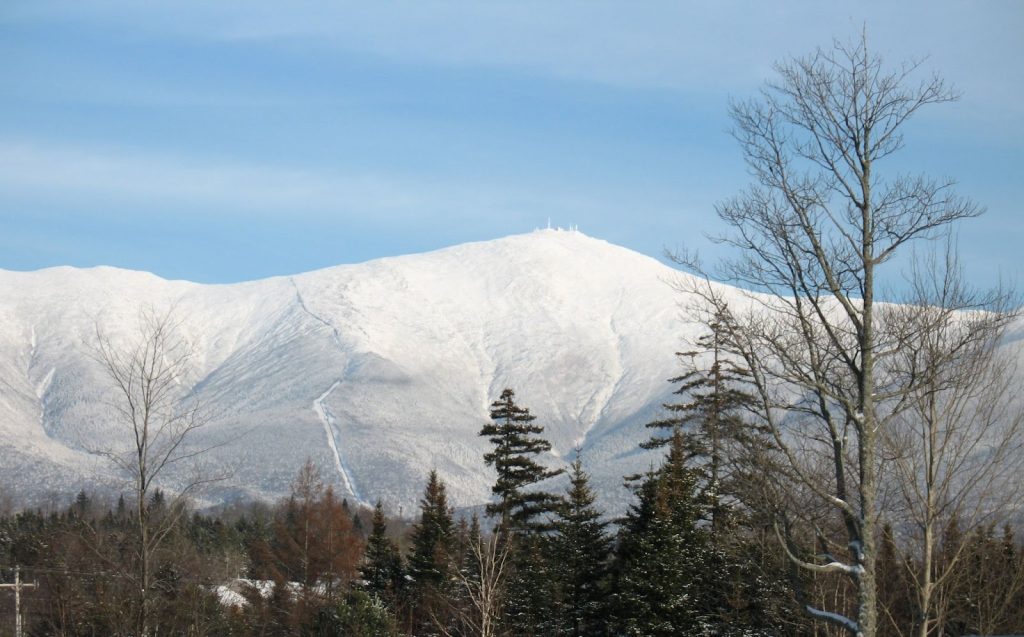 Ciudad Juarez: Mexico
Ciudad Juarez is one of the most dangerous tourist destinations in the world. Violent crime is rampant, and risks for travelers are high. The city has been deemed the most violent in Mexico and is ranked among the most dangerous cities in the world. 
Ciudad Juarez is considered to be one of the most violent cities in the world, with a murder rate that is more than six times higher than New York City. The city has a high violent crime rate, and it's risky to visit there as a traveler. There have been numerous cases of tourists being robbed, assaulted, and even killed in Ciudad Juarez. There have been reports of tourists being targeted by criminals, so it is important to take precautions and avoid walking alone or traveling at night while visiting Ciudad Juarez.